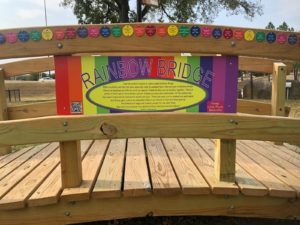 Purchase a pet tag for display on a Rainbow Bridge in honor or memory of your pets and donate to KLRB at the same time!
In Paris, couples once chained a lock to the Ponts de Arts bridge to memorialize their love for each other.
In Little Rock, Arkansas, KLRB will attach an engraved pet tag to the Rainbow Bridge to honor or memorialize your beloved pet.
Dog, cat, parrot, iguana, or goldfish, there is no limit to the number of pets you can love, so get a donor pet tag for all or as many pets as you wish!
Rainbow Bridge Pet Tags are $25 each with proceeds supporting KLRB's beautification, litter prevention, recycling, and outreach programs, as well as dog parks in Little Rock.

Rainbow Bridge Pet Tags are engraved with two lines of text on exterior-grade and weather-resistant, acrylic resin and designed to last outdoors indefinitely. KLRB will assign one of six colors per tag ordered to maintain consistency and placement of rainbow colors appearing on the bridge. We  permanently fasten your pets' tags to the bridge for you.
"The Rainbow Bridge" poem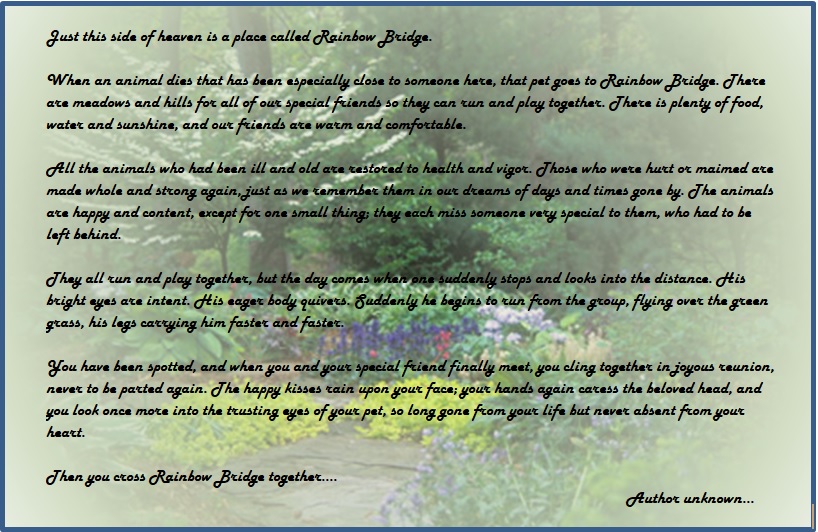 Download an order form and specify the number of tags you wish to order. Enter text you want engraved on each tag. Please use letters, numbers, hyphens, or spaces only for up to two (2) lines of text, 12 characters per line.